PAINTING SERVICES
Amety Technical Services LLC is the leading painting service provider for your residential and commercial properties. Amety Technical Services is Dubai based painting company that specializes in industrial and commercial facilities. We also specialize in factories and warehouses. We have the expertise to complete all sizes of painting projects. We specialize in commercial and industrial "repainting projects" and maintenance throughout the UAE.
Whether your project is residential, commercial, industrial, big or small, Amety Technical Services can handle the job. We work in a professional manner to provide you with quality results. We have maintained a commitment to excellence at competitive prices, establishing a reputation of professionalism, dependability and top-quality workmanship in Dubai.
Amety Technical Services provides the painting services and coating services that will provide long-lasting and durable protection, superior appearance, and minimum maintenance for each particular project.
As our professional team receives highest priority and attention to identify your budget and planning that help us to finish painting project in prospect time. From small-scale residential projects to large-scale commercial projects, we always work as part of a team. On every step, we coordinate with our client about services and issues. Communication and understanding ensures a sound partnership with our client and give them a truly satisfaction.
We have specialization in:
Interior Painting
Exterior Painting
Stucco Painting
Deck Restoration
Power Washing
Wood Refinishing
Industrial Painting
Drywall & plaster repair
Factory Ceiling Painting
Brush & Spray Painting
Texture & Stencil Painting
Wallpaper Installation and Removal
Commercial Painting
Our 7 Steps Process
Receive a request.

Schedule and appointment
and visit the location
Give quotation
and proposal

Start painting work
JOB CLOSED

Pay and Enjoy

Inspection by our client.
Get 100% Satisfaction

Cleaning process
Cleaning process

Inspection by our client.
Get 100% Satisfaction

Pay and Enjoy

JOB CLOSED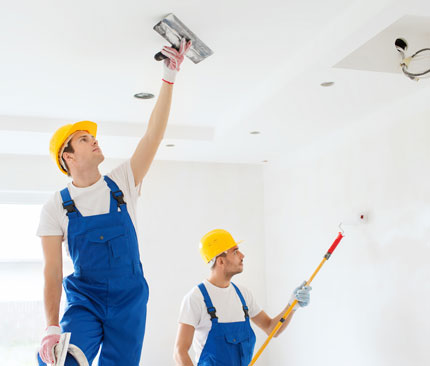 While we don't list all the services we provide, please contact us and we always ready to help you. We offer free estimates, just call us at +971 50 5103436.
Fell free to contact us today.
Amety Technical Services is committed to providing quality painting services with 100% customer satisfaction and dependability that can't be beat. Customers will see the difference in our painting services as compared to our competitors.
Amety Technical Services is available for your job on your schedule – 24 hours a day, 365 days a year. We will complete your project on time, with minimal disturbance to your normal business operations.
We'd love to hear from you.
Say us hello!